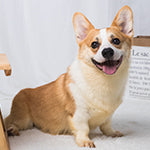 Brand Introduction
In 2004, the CHOWSING brand came into being which focused on the design and development of pet products. With the brand concept of "Simple Happiness".
Brand Story
CHOWSING has been cultivating in the pet industry for more than 16 years. It is familiar with the development of the pet industry and pet consumption.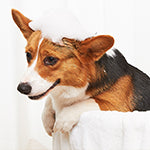 Brand Positioning
CHOWSING hopes to become pet owners' trustworthy friend, and accompany them to create a three-dimensional petting mode for pets.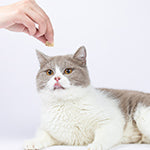 Brand Commitment
We carry out scientific and rational optimization management of each link of the supply chain and our product's quality.

Brand Vision
CHOWSING provides high-quality design and caring services for pet owners, so that pet owners are comfortable products In the experience, we will pay more attention to the brand of daring, let the brand create products, and make the products more vital.
CHOWSING hopes to grow into a pet supplies brand trusted by consumers, and accompany pet owners to create a three-dimensional pet model. Through high-quality products, not only can pet owners keep pets more easily and happily, but also can make pets coexist with humans more happily in a better product experience.
translation missing: zh-CN.products.product.order_dayNames
translation missing: zh-CN.products.product.order_monthNames
translation missing: zh-CN.products.product.notice_only_stock
translation missing: zh-CN.general.nt_tooltip.browse_wishlist
translation missing: zh-CN.general.nt_tooltip.remove_wishlist